Move In / Move Out Cleaning Services
Moving can be so stressful. It's a huge commitment requiring all your time and attention so why take on the cleaning too? Let us help you out by taking the reasonability of cleaning off your shoulders. Schedule our move cleaning services for your move out or move in and let us show you how easy your next move can be.
Home Sweet Home offers Move Out and Move In cleaning services to help with your move. You already have so much on your mind and on your to-do list. While you are focused on packing and moving, let us take the chore of cleaning off your list of worries. 
Moving out? Our team of expert cleaning technicians will get your place clean and ready for it's new occupants. If you rent, our move out cleaning will go a long way toward getting your deposit back. 
Moving into a new place? Our Move In Cleaning will ensure you move into a clean and sanitized space. We'll even clean out the cabinets, pantry, and drawers so they are ready for you to start putting things away.
We will detail clean your kitchen, sanitize bathrooms, wipe out all the cabinets and drawers, dust baseboards, wipe down doors, door frames, and window sills.  We'll finish by vacuuming the floors and moping hard surface floors.  When we're done, everything will be fresh and clean! Once you get settled into your new home or apartment, check out our Recurring Services. We'd love to help you maintain that fresh, clean feeling all year round.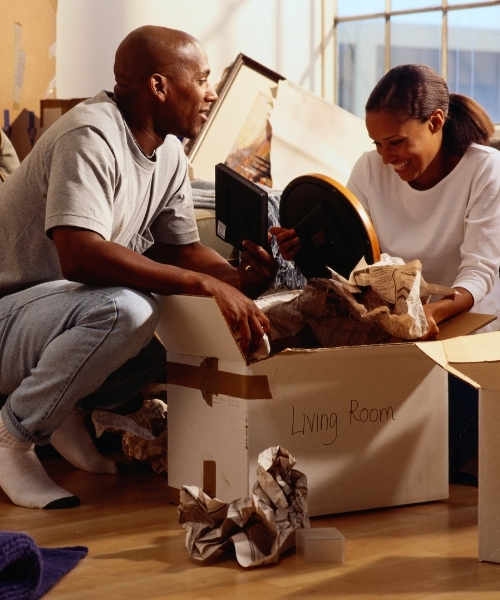 Do you have friends or family that are moving soon? Whether they are first time home owners or simply moving into a new apartment or house, give them the perfect gift of a sparkling clean and fresh home! What better way to congratulate them on their big move? Visit our Gift Card page to purchase a gift card that can be purchased online and redeemed simply by giving us call.
Book The Cleaning
You Need Now